IN ENGLISH
April 13th- 23rd
 (Monday, Wednesday, Thursday, 9:30AM CET)
For more dates and details click HERE.
Do you prefer different hours/days? Drop me an email: liliana@humandesignro.ro.
In response to special circumstances, the Living Your Design workshops are organised now as follows:

  Workshops are only organised ONLINE, with recordings also available.

Workshops are free of charge for those working in the health care system.

Workshops have a 50% discount (535RON~111EUR) of normal rates.
If you have previously participated in this workshop organised by me you can register for free, by mentionning the date you took the workshop in the DETAILS area in the registration form.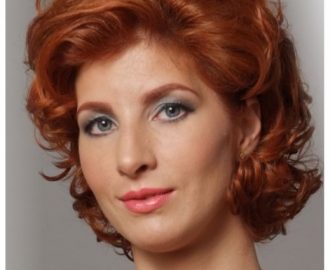 LILIANA LUŢU-CORÂCI
Certified Analyst

Is this workshop for you?
Do you easily make promises you can't keep? You always feel like proving yourself?

Are you often nervous? Do you avoid the truth in order to prevent confrontations or emotional outbursts?

Are you constantly looking for direction or true love? Are you trying to define yourself through a relationship, a person or through a title?

Are you inflexible and holding on to things or toxic relationships who offer you a false sense of security?

Do you get easily stuck with an idea and when challenged you become conceptually defensive, pretending to be certain?

Are you looking for inspiration?

Is stress an ever present issue in your life? Are you willing to hurry or change priorities just to escape the pressure others place upon you?

Are you always the last one to stop working or doing things only to drop from exhaustion afterwards?

Are you the first to speak because silence feels uncomfortable? Are you trying to attract attention?
Where and when?
12 hours, over 6 days (see above)
Maximum 12 participants.
---
The workshop has interactive and practical content. It uses the participants'charts, if permitted by the owner. Limited place ensure that each participant rceives the necessary support during the classes.
This workshop is recognised by the International Human Design School  and is a pre-requisite for further education.
An individual reading is not manadatory but it can greatly assist you during the workshop.